THE FOLLOWING QUIET IS BROKEN BY CHEERING FROM THE CROWDS, THE BIRDS FLEEING TO THE SKY AND HUGE CLOUDS OF DUST WAFTING SLOWLY AWAY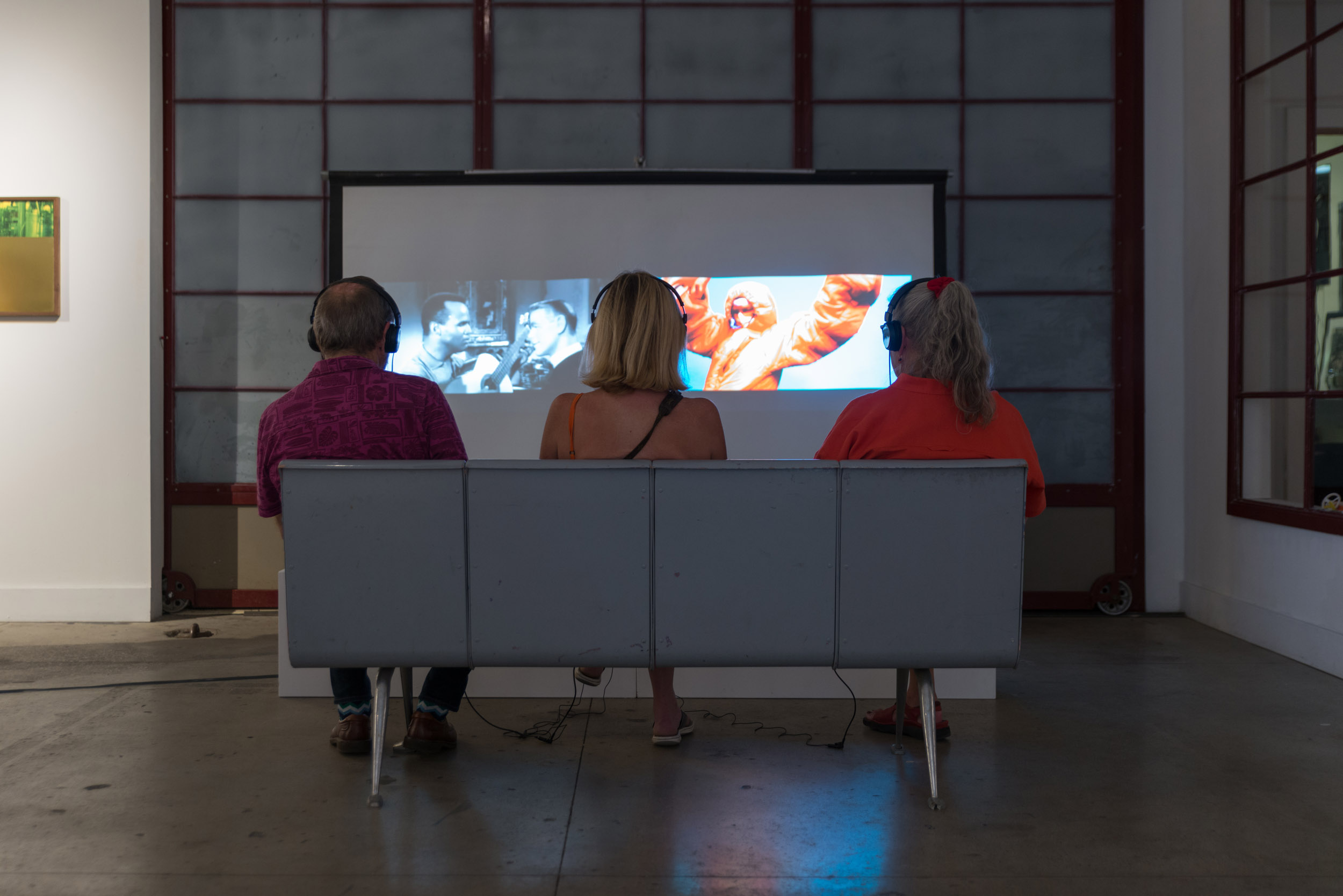 An extensive collection of different Materials about the history of the NRTS-INL* Area in Idaho is the starting point for the Video essay The following quiet is broken by cheering from the crowds, the birds fleeing to the sky and huge clouds of dust wafting slowly away. Local and national newspaper articles, photographs and footage from field research and archives are the data which I'm associating and connecting in a new – sometimes true, sometimes fictional – narration about the territory surrounding the INL facilities. Precisely, I'm focusing on the concept of expectation and how this idea is related positively and negatively to different aspects of the reality concerning the INL area and history:

From the real estate industry (which was supposed to sell a pleasant community life to the INL's workers, in the city of Arco and Atomic City), to the dream like idea that nuclear energy is safe, to people's necessity to have a job. Parallel to that, the history of nuclear research, the increasing of atomic tests during the cold war, and the philosophy of propaganda are some of the themes the work offers to the audience's reflection. Personal fear and archive materials becomes part of a dual screen video in which the observer is free to associate and play further between the information's layers.

The Video has been realized for the 4th annual exhibition Holding What Can't be Held, inspired by the radioactive 'clean-up' site at the Idaho National Laboratory (USA)* – presented at MING Studios, Boise ID (US).

* the area changed name (and property) during the years
NRTS – National Reactor Testing Station (from 1949)
INEL – Idaho National Engineering Laboratory (from 1977)
INEEL – Idaho National Engineering and Environmental Laboratory (from 1997)
INL – Idaho National Laboratory (from 2005)