GEDANKENPOSITION is about balance, support and solidarity.
The mirrors are a direct reference to those found in the more recent jail cells of the former Stasi Prison in Hohenschönhausen. Former prisoners recall how important the presence of the mirror was in indicating denied reality and the passing of time.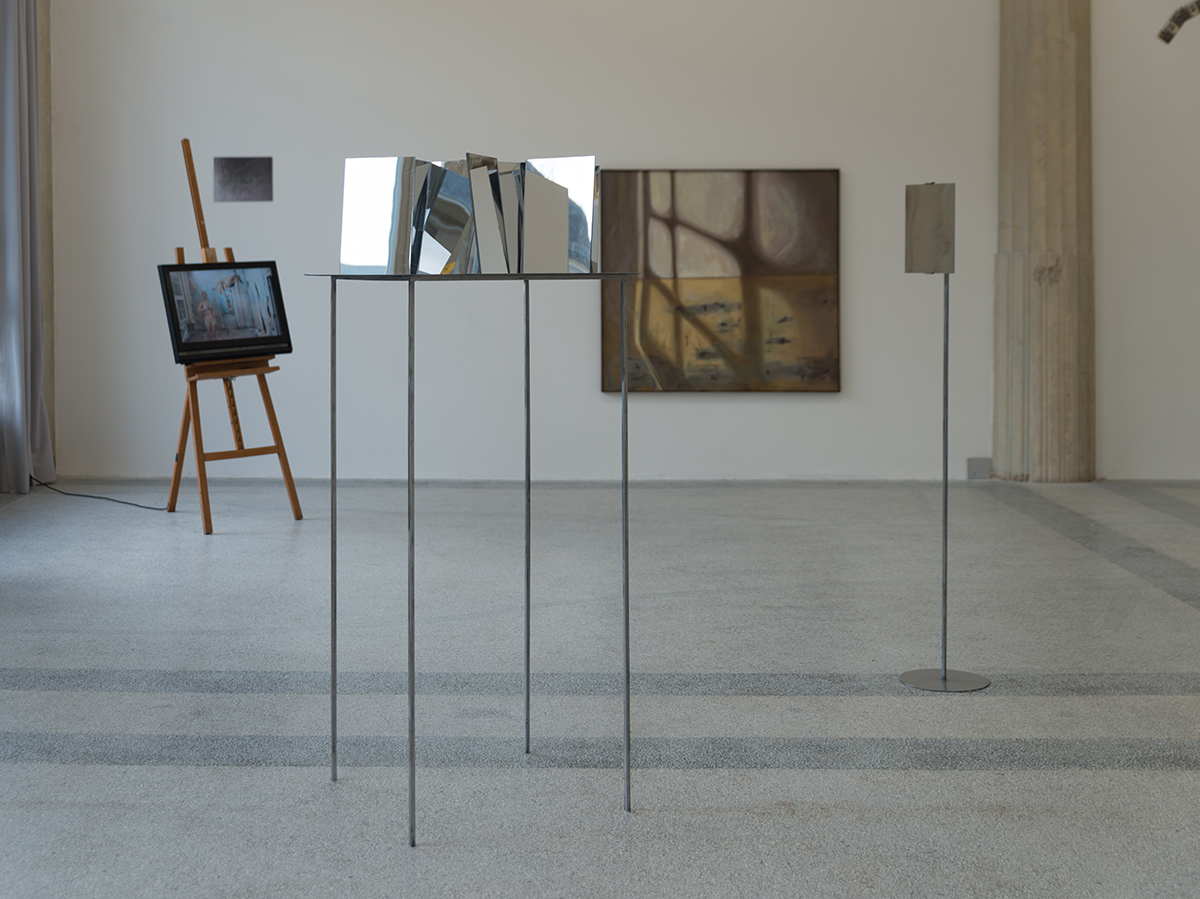 Installation (Metal and Mirrors), 90 x 90 x 170 and 30 x 30 x 170 cm – 2019
Every mirror sustains the other. Without one no ones can stand.
In Alfred Döblin's writing about the creative process, in reference to his book Berlin Alexanderplatz, he describes the concept Gedankenposition as a thought that starts with a certainty to end with a new inquiry.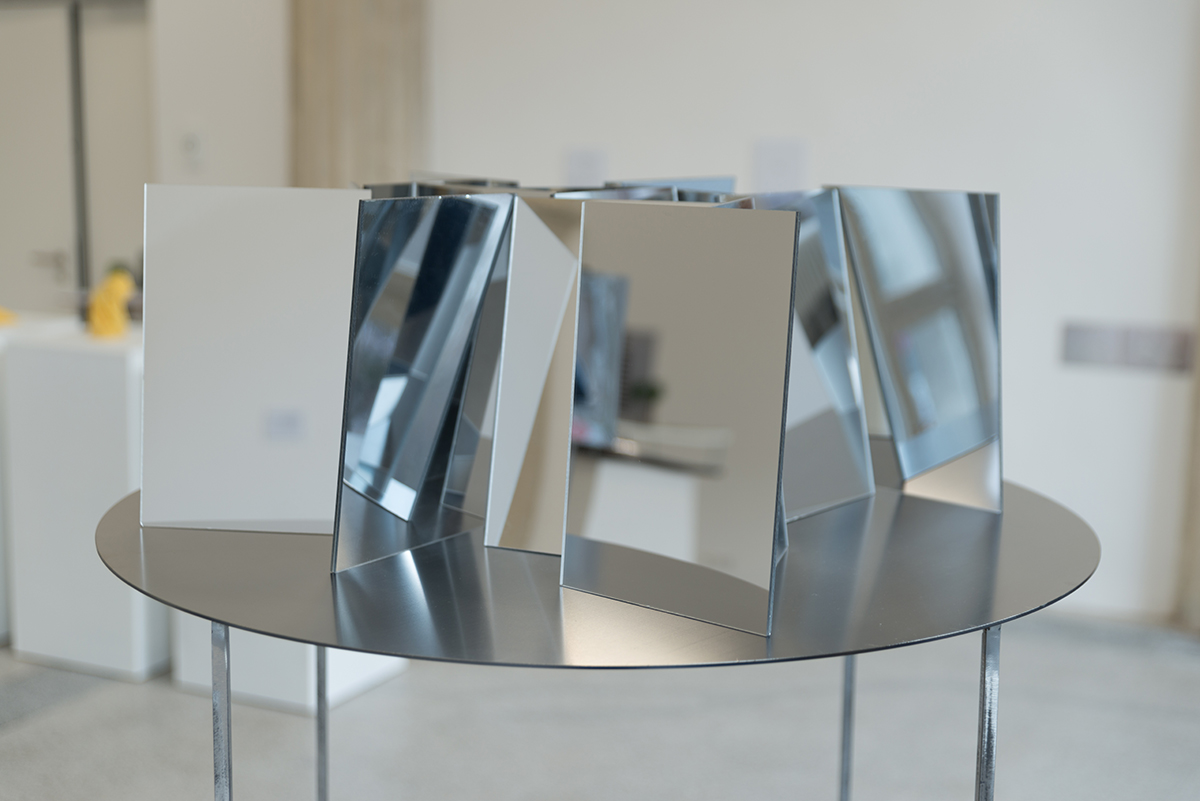 The work was realized for the exhibition UNTER PALMEN EIN U-BOOT. The title refers to the history of Villa Heike*, and opens the field to an examination of contemporary forms of repression and exclusion. The exhibition presents questions about the perception of a place and its history, while also addressing our positioning as art and culture producers with regard to the promotion of an equal and enriching social context.
The independent work of each of the artists initiates from historical and formal impressions of Villa Heike and the neighboring Berlin-Hohenschönhausen Memorial. Artists' personal histories come to the forefront in conceptualizing a work that not only speaks to the area but to their homelands, as to raise awareness that tumultuous histories here still remain present in their countries of origin. Symbolism presents itself as a massive component to the overall expression of the exhibition; both as literal translation and through materiality. Unter Palmen ein U-Boot brings together cross-cultural voices that speak of time, individual identities, and solidarity; challenging us not to distance our perspectives but step closer toward understanding systems at work in the world today.
* Villa Heike, originally, a representative part of a machine-building factory from 1911, bordered a park where palm trees grew. The Villa was included in the territory of the Stasi prison, today the Berlin-Hohenschönhausen Memorial, where windowless basement cells were referred to by prisoners as the 'submarine'. During the GDR period, the building served as the administrative headquarters of the Ministry of State Security and later as an archive of the Nazi period.
Fotos: Uli Westphal