2020/22 – multimedia installation
Do the Words is a site specific project presented in a solo exhibition at Careof Milano in 2022: an investigation of infrastructure and metropolitan movements through words.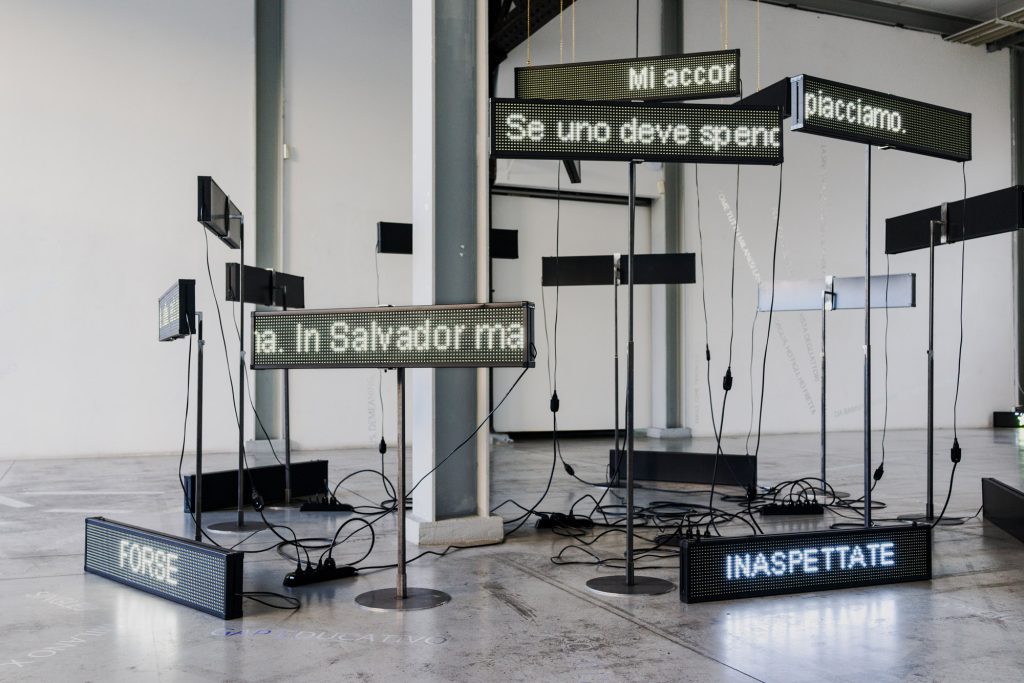 What terms and concepts define a city and its identity? How can the change of an urban reality be observed through the use of vocabulary? What influences do new cultural realities have on the pre-existing one? Does the presence of new inhabitants add nuance to the language?
Starting from and guided by these questions, artist Irina Novarese chose to focus on and explore the city of Milan in search of words and phrases that could tell its identity. She thus obtained a catalog of "found words" through research in the city's archives, of "words in space," through direct investigation in Milan's urban context, and of "words of history," collected through cooperation with experts in various fields.
All this material has been translated into a large installation, made of LED bands, sticky lettering and sounds, which in the Careof space presents an extremely subjective version of Milanese history and context, leaving it free and open to being read and interpreted.
In fact, the visitor who enters this glossary has the opportunity for active interaction in combining words and concepts to create his or her own city.
It is an exploration of the city of Milan in which arriving (for the first time really) I discover doors to open, places on which I cast glances and in which I gather information. Contexts that offer a glimpse into what is the urban and cultural space of the city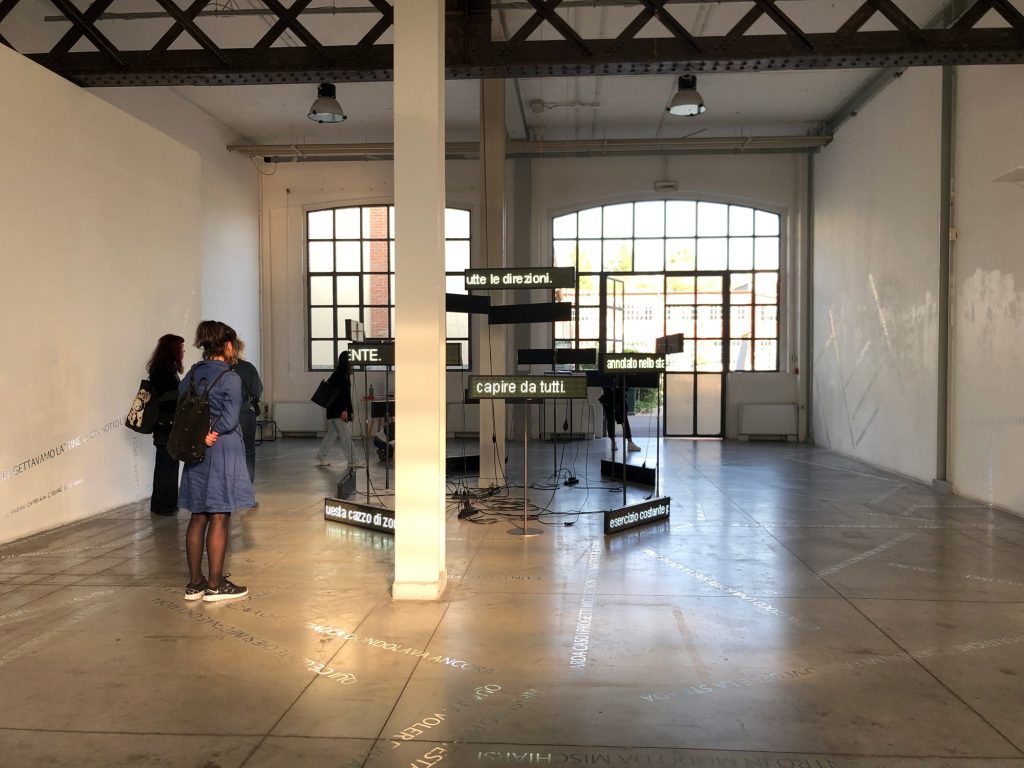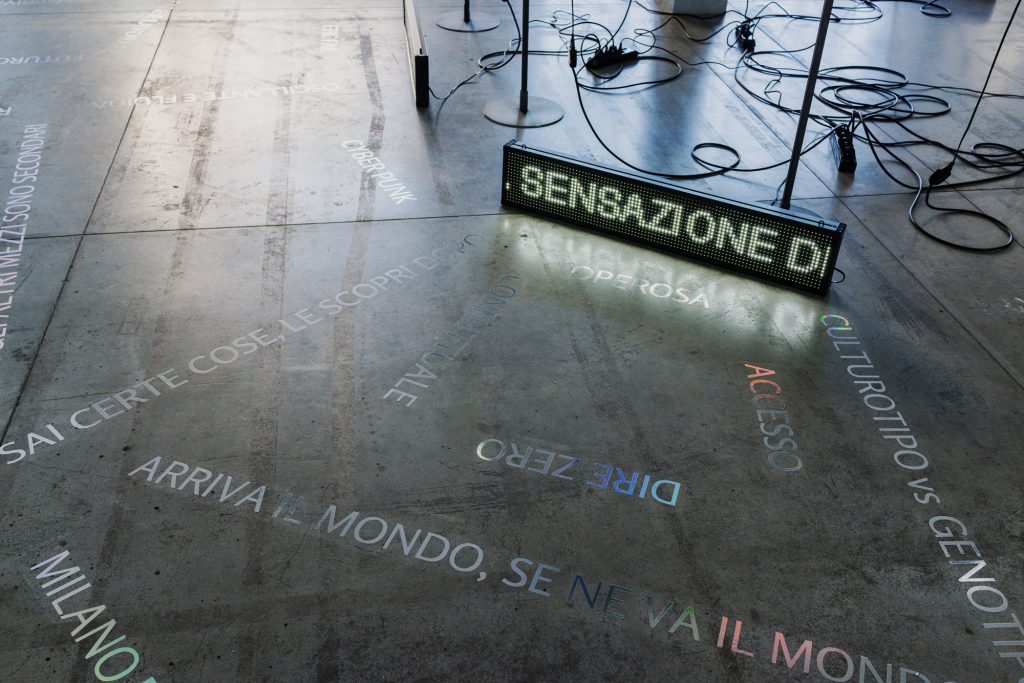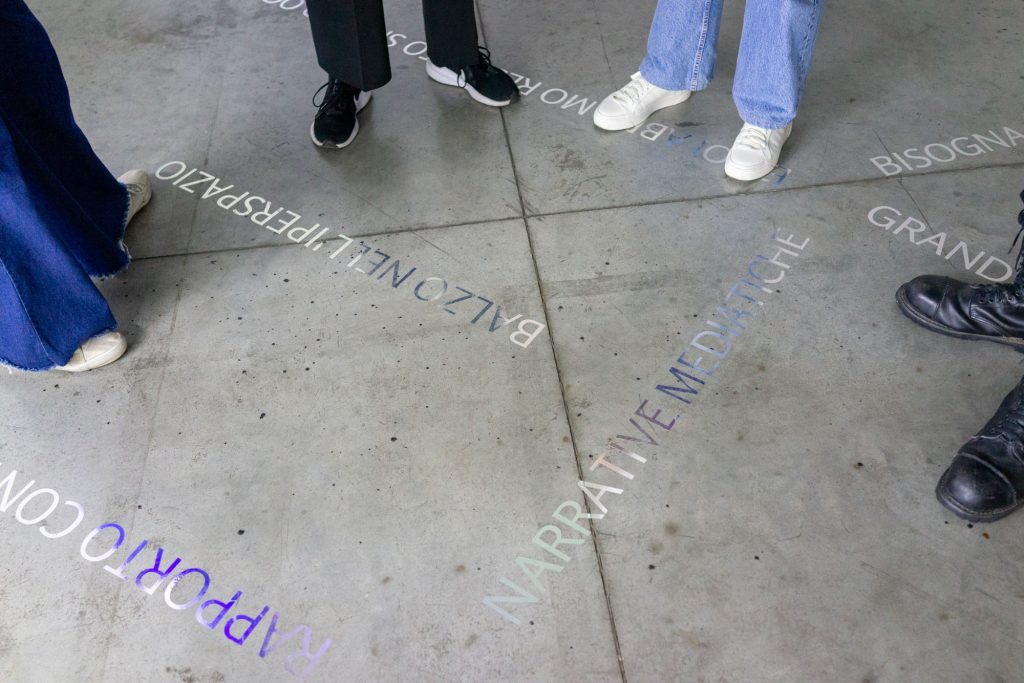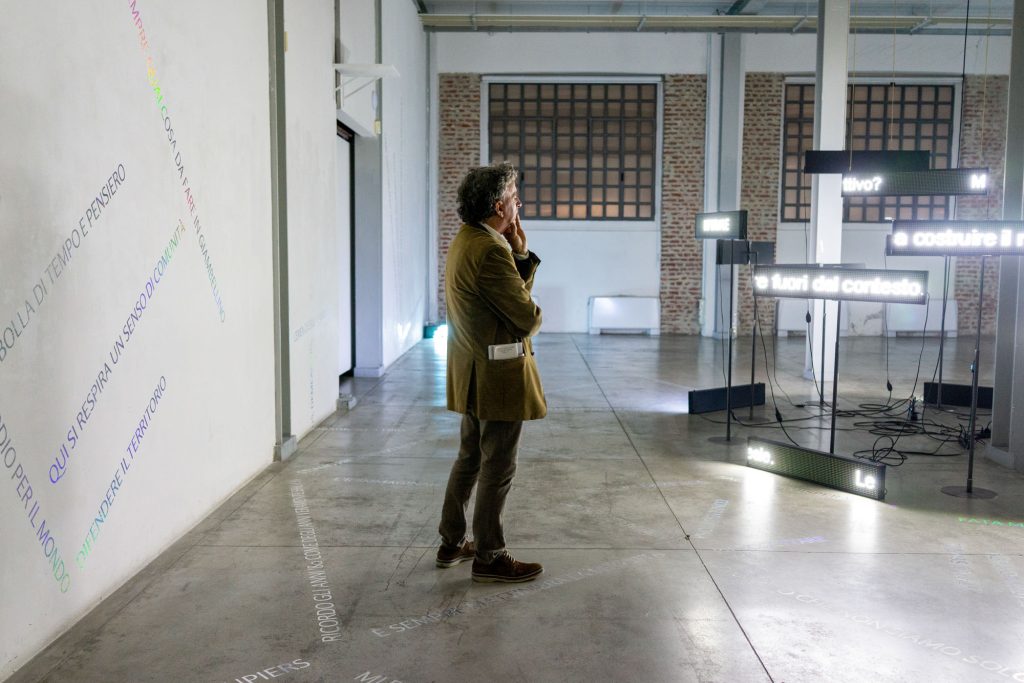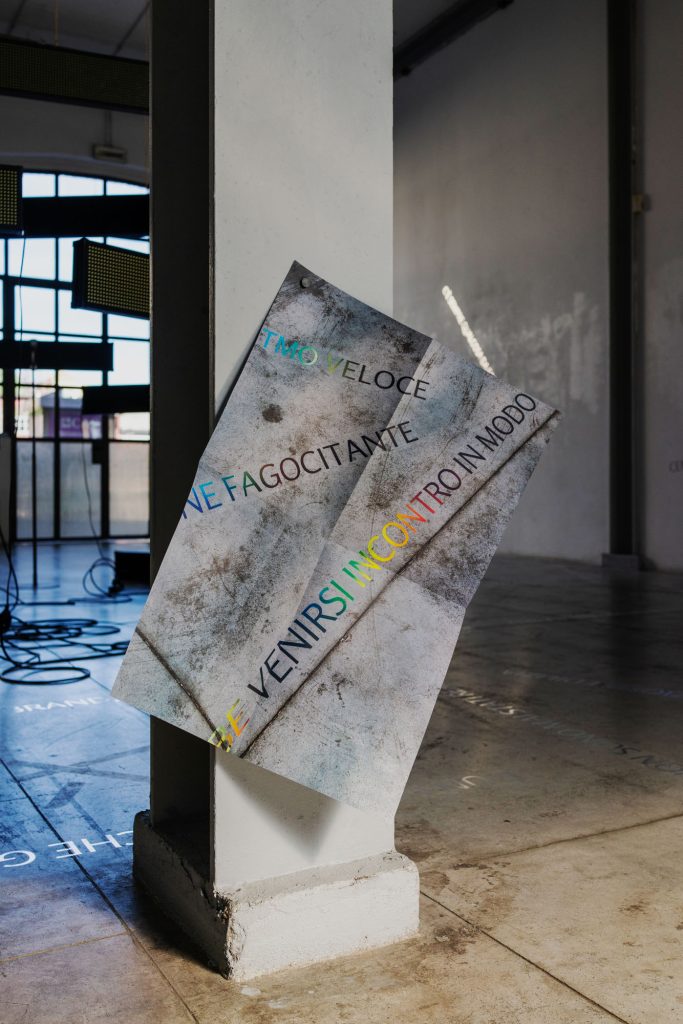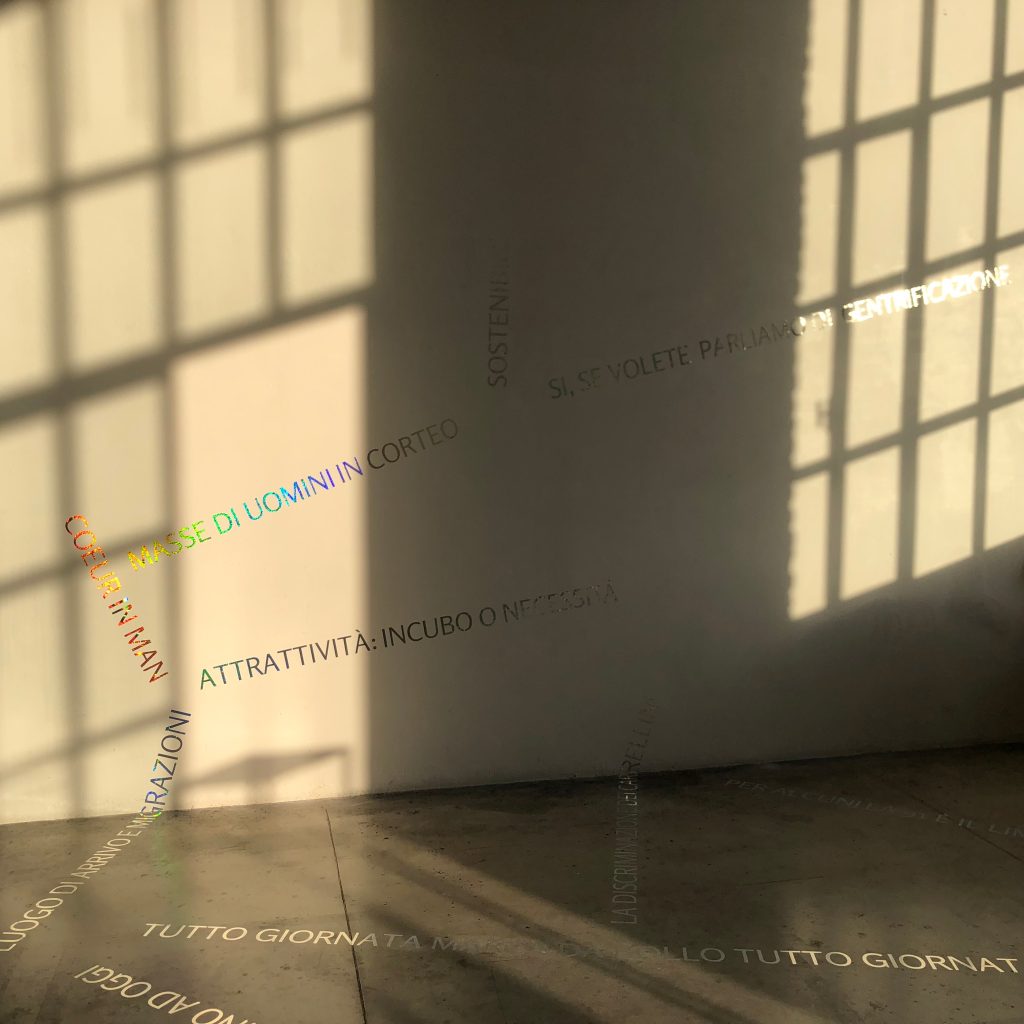 The site specific research was made possible thanks to Francesco Martelli and Alessandro Mignone, Cittadella degli Archivi; Mario Gorni; Giuseppe Frangi, Casa Testori; Giulia Vallicelli, Compulsive Archive; Nicoletta Vallorani, Gianmarco Torri, Paola Arrigoni, Docucity Archive – Documenting the Metropolis – Unimi – Primo Moroni Archive; Casa BASE.
Do the Words was supported by
NEUSTART KULTUR Stipendium (2. Auflage) – Stiftung Kunstfonds
and by the patronage of the City of Milan as part of the project Spaces to Talent.
REFERENCES AND RESEARCH: Please follow this LINK